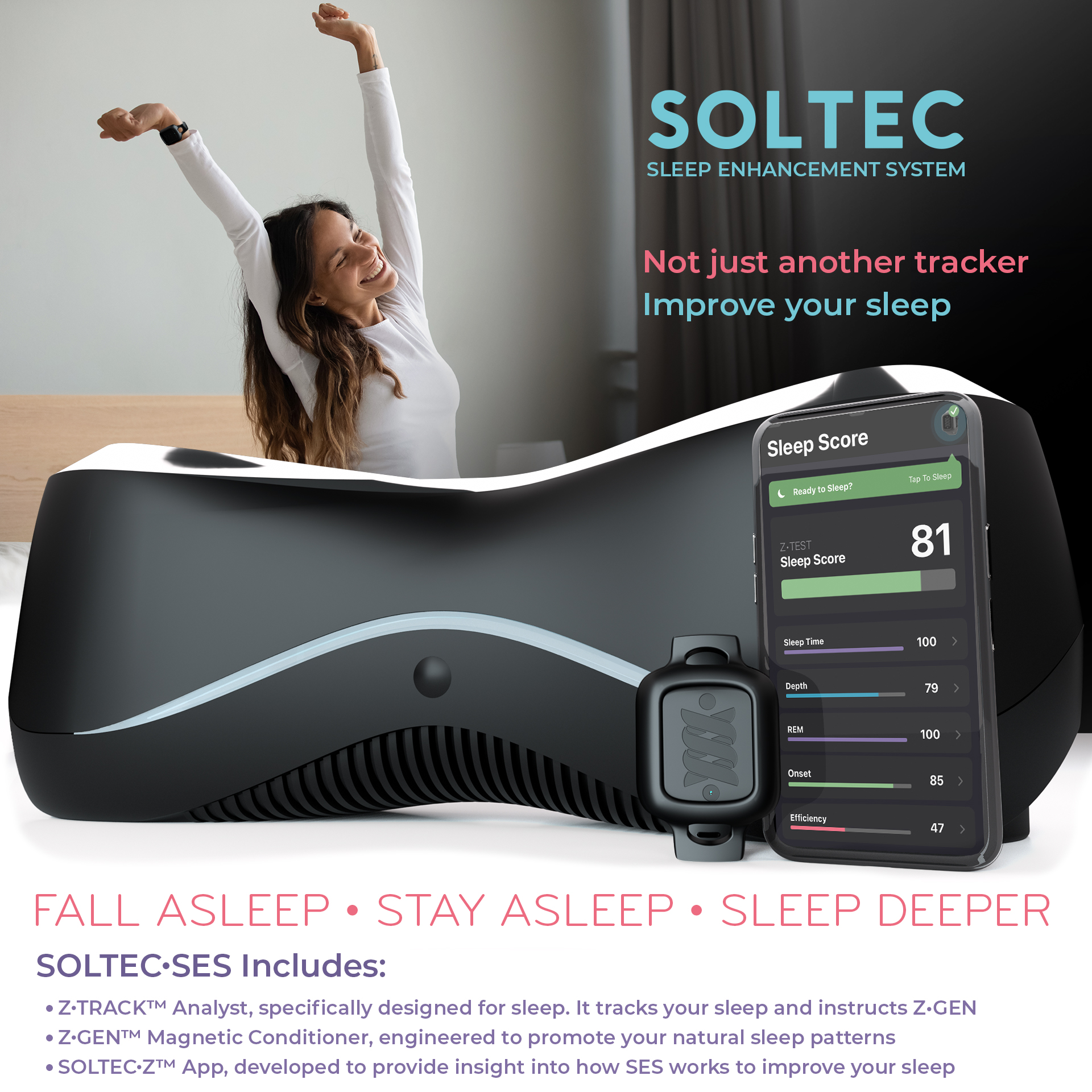 The SOLTEC Sleep Enhancement System™ (SES) is a scientific breakthrough engineered for sleep. Rejuvenate with deep sleep. Restore with prolonged sleep, guided by your own, natural sleep cycles. Sleep Right with SOLTEC™
Our beta testers have had some great results using the system. Throughout the site, they share their impressions.
I now consistently sleep through the night with Z•GEN. No more tossing and turning and I am dreaming once again.
I tried it for stress and it really relaxed me.
My results have been so positive that I will never give up my Z•GEN.
When you can't sleep it's frustrating, but it can be more than that. Sleep is natural and necessary for good health. Getting healthy sleep is a problem for an alarming portion of the population.
"Very few people understand how devastating too little sleep is to one's health and well-being."
Dr. Dan Cohen
SOLTEC Sleep Device Nap Study
for sleep, stress and total wellness
DEVELOPED BY SLEEP EXPERTS

In the morning, your sleep data is available for you to review through the SOLTEC•Z™ App. Inspect last night's sleep  plus trended data from your past recordings.